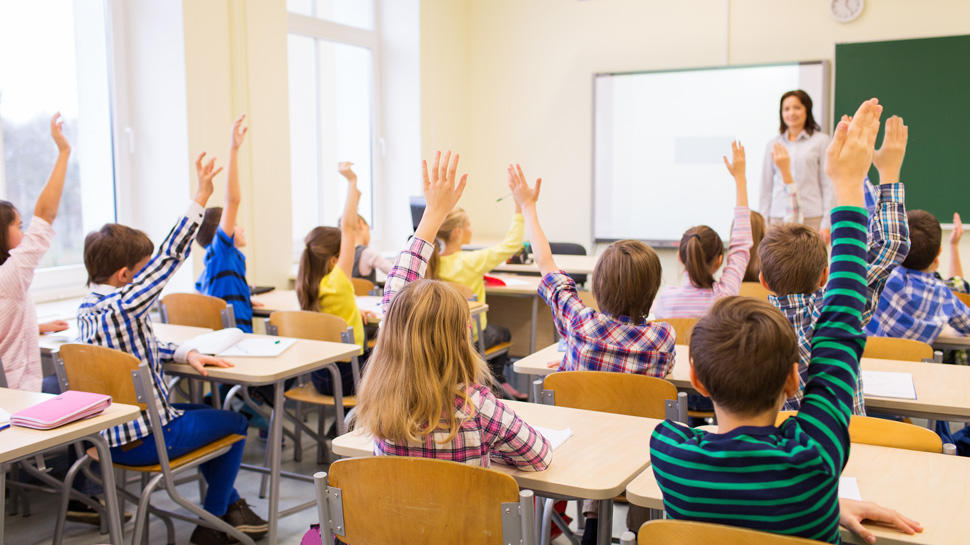 COLUMBUS – The Ohio Department of Education released its annual school report card Thursday.
This is the second year schools and districts were assigned an overall letter grade.
The grade is calculated using six components: achievement, progress, gap closing, improving at-risk K-3 readers, graduation rate and prepared for success. They also receive a letter grade on each of those components.
Columbus City Schools received an overall grade of D. Last year, the district received an F.
"While our overall grade of a 'D' is certainly not the end goal, it does show improvement over last year and now allows us to focus on the long-term success of our District," said Superintendent Dr. Talisa Dixon. "These efforts will begin this year with an educational visioning process with community stakeholders, which will lead us to create a new multi-year strategic plan.
"As we create this long-term vision, we are still focused on our priorities for this school year. Our focus will be to improve student outcomes in the areas of literacy, mathematics, and graduation rate. We are also looking closely at our assessments and benchmarks throughout the school year to ensure our students are on track and mastering our curriculum."
Athens
Athens City C
Nelsonville-York City D
Alexander Local C
Federal Hocking Local C
Trimble Local D
Delaware
Delaware City B
Big Walnut Local B
Buckeye Valley Local B
Olentangy Local A
Fairfield
Lancaster City C
Amanda-Clearcreek Local C
Berne Union Local C
Bloom-Carroll Local C
Fairfield Union Local C
Liberty Union-Thurston Local C
Pickerington Local B
Walnut Township Local C
Fayette
Washington Court House City C
Miami Trace Local B
Franklin
Bexley City B
Columbus City School District D
Grandview Heights Schools A
South-Western City C
Upper Arlington City B
Westerville City C
Whitehall City D
Worthington City B
Canal Winchester Local C
Hamilton Local C
Gahanna-Jefferson City B
Groveport Madison Local D
New Albany-Plain Local A
Reynoldsburg City C
Hilliard City B
Dublin City B
Hocking
Logan-Hocking Local C
Jackson
Jackson City C
Wellston City C
Oak Hill Union Local C
Knox
Mount Vernon City C
Centerburg Local C
Danville Local C
East Knox Local D
Fredericktown Local B
Licking
Heath City C
Newark City D
Granville Exempted Village A
Johnstown-Monroe Local C
Lakewood Local D
Licking Heights Local C
Licking Valley Local C
North Fork Local D
Northridge Local C
Southwest Licking Local C
Logan
Bellefontaine City C
Benjamin Logan Local C
Indian Lake Local C
Riverside Local B
Madison
London City D
Jefferson Local C
Jonathan Alder Local B
Madison-Plains Local C
Marion
Marion City D
Elgin Local C
Pleasant Local C
Ridgedale Local C
River Valley Local B
Morrow
Mount Gilead Exempted Village C
Cardington-Lincoln Local D
Highland Local C
Northmor Local C
Muskingum
Zanesville City D
East Muskingum Local C
Franklin Local C
Maysville Local C
Tri-Valley Local C
West Muskingum Local D
Noble
Caldwell Exempted Village C
Noble Local C
Perry
New Lexington School District D
Crooksville Exempted Village D
Northern Local C
Southern Local C
Pickaway
Circleville City C
Logan Elm Local B
Teays Valley Local C
Westfall Local C
Pike
Eastern Local School District D
Scioto Valley Local C
Waverly City D
Western Local C
Richland
Mansfield City D
Shelby City C
Clear Fork Valley Local C
Crestview Local C
Lexington Local B
Lucas Local C
Madison Local D
Plymouth-Shiloh Local C
Ontario Local B
Ross
Chillicothe City D
Adena Local D
Huntington Local D
Paint Valley Local D
Southeastern Local C
Union-Scioto Local C
Zane Trace Local D
Scioto
New Boston Local D
Portsmouth City D
Bloom-Vernon Local B
Clay Local D
Green Local C​
Minford Local C
Northwest Local C
Valley Local C
Washington-Nile Local C
Wheelersburg Local B
Union
Marysville Exempted Village B
Fairbanks Local B
North Union Local School District B