The Charleen & Charles Hinson Amphitheater is the newest performance venue and community gathering space made possible through public and private collaboration. This successful approach has produced other important civic buildings in New Albany, such as the New Albany Branch Library and The Jeanne B. McCoy Community Center for the Arts.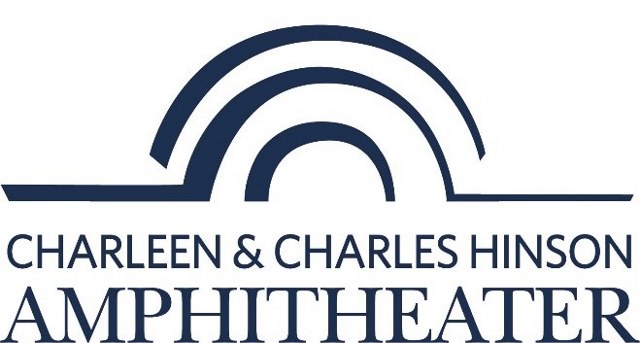 Located at 170 W. Granville Street in New Albany, the amphitheater is situated along the recently completed Rose Run Park Corridor and is contiguous to the New Albany School campus. Construction began last year and will be completed later this summer.
"It is fantastic to now have this venue in the heart of town right next to the McCoy Center, our school campus, library, Rose Run Park, and the Heit Center," said New Albany Mayor Sloan Spalding. "All of these buildings support our community pillars of lifelong learning, the arts, health and the environment, and this facility will allow us to greatly expand our arts offerings to our residents."
"The community is buzzing with anticipation about the opening of this beautiful new facility," said Craig Mohre, President of The New Albany Community Foundation. "Residents can imagine themselves in the amphitheater on warm summer evenings enjoying everything from live performances to classic films. We look forward to seeing the many ways the community embraces the amphitheater, and we are grateful to those who made it possible. It's another illustration of what can be accomplished through generosity and collaboration."
In celebration of the amphitheater's upcoming debut, several celebrations are planned:
Amp Up the Arts: The Dedication of the Charleen & Charles Hinson Amphitheater: Tuesday, August 31, 2021, at 4:30 p.m. with Performances & Food Trucks from 5:00 p.m. – 7:00 p.m.
Members of the community are invited to attend the August 31 Dedication of the Charleen & Charles Hinson Amphitheater hosted by The New Albany Community Foundation. The Dedication is free to everyone and will include a brief program with remarks at 4:30 p.m. followed by the opening of the amphitheater gates for the very first time. From 5:00 p.m. – 7:00 p.m., there will be rotating performances onstage featuring the New Albany Symphony Orchestra, student performers, and more.
Attendees will be able to purchase dinner from a variety of central Ohio's favorite food trucks that will be on-site from 5:00 p.m. – 7:00 p.m.